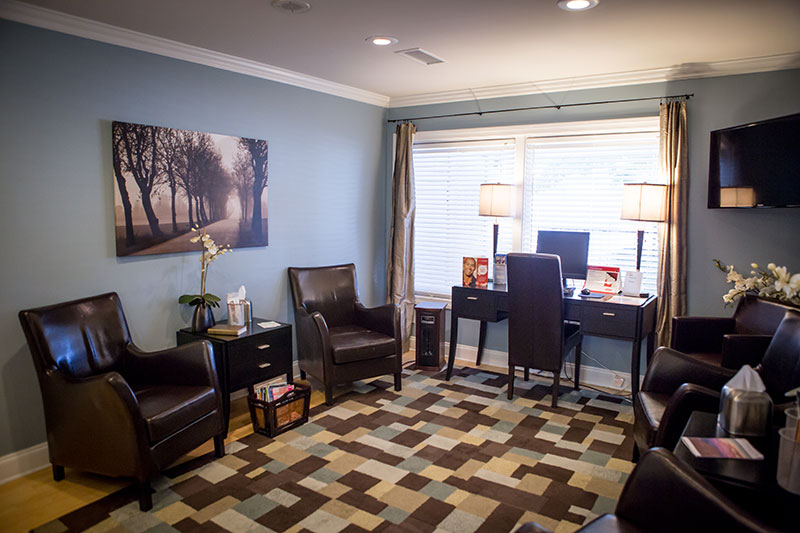 At the dental office of James M. Kinney, DMD, we love our patients and our patients love us. We work hard to help you feel like family. Many of our patients have shared the experiences they have had at our dental office. We invite you to read the reviews below to gain a better understanding of the benefits of choosing Dr. James M. Kinney as your Marietta, Georgia dentist. For more information, please contact our dental office today. We are excited to improve your smile!
Recent Reviews
"My husband's crown came off on a Saturday afternoon so he called Dr. Kinney ' s office expecting to get an answering service, he was shocked when Dr. Kinney himself answered the phone as he had just happened to be in the office so Dr. Kinney met him there and put the crown back on, mind you this was not a crown that Dr. Kinney had put on, he'd had this crown for a very long time. Dr. Kinney and his staff are all fantastic!"
-Anne M.
"The staff and Dr Kinney are he best. They make you feel so welcome the minute you walk in the door. Very professional"
-Kim T.
"I have been going to Dr. Kinney for over 20 years. I have had 3 dentist my entire life (I am 44). My original dentist was great and was my dentist thru college. He sold his practice to another dentist who told me I needed Multi thousand dollars worth of dental work. I went to Dr. Kinney for a normal check up and he gave me a clean bill of dental health. I promptly asked him if I needed all this additional work. Dr. Kinney checked again and informed me that "One day you may need that work, but not now". That has stuck with me for well over 20 years that I have been his patient. 20+ years later and I still have not needed that dental work. Thank you Dr. Kinney for being a Great dentist and not trying to take advantage of your patients."
-Chip O.
"Best Dentist ever!! My 3 and 4 year old have been ecstatic about their appointments today. Amazing staff. They make us feel so welcome!!!"
-Shavette T.
"I LOVE DR. KINNEY! In my life I have spent LOTS of time in the dentist's office, so I really appreciate a dentist to whom I can enTRUST with my dental care. I have and will continue to recommend Dr. Kinney to anyone seeking a uber-COMPETENT, TRUSTWORTHY & PERSONAL dentist. Oh, and btw, I love the entire staff too."
-Randi B.
"The best dentist one could hope for, and a staff that welcomes you and immediately makes you feel at ease."
-Ellie G.
"Great staff, great dentist ,always helpful and friendly! Love these guys!!"
-Brandon B.
"Dr. Kinney takes great care of me!"
-Angie M.